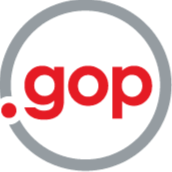 Welcome to the .GOP Registry
Launched in 2014, .gop is the preferred domain name for all Republicans and conservatives online.As the only web ending run by a political party, .gop makes history by connecting conservatives, Republicans and all who identify with the GOP movement with an easily identifiable online presence to create a national support structure for the Republican Party.The .gop registry is a technology endeavor dedicated to positioning the Republican Party at the forefront of innovation and advancing Republican principles. .gop is the place where you can find conservative people and ideas on the web.
Contact Information
Republican State Leadership Committee
1201 F Street NW
Suite 675
Washington, DC 20004
contact@rslc.gop
© 2023 Republican State Leadership Committee. All rights reserved.